We launched another school, Apondo Secondary School, Oyugis as part of the visit of the youth team from Hazlemere Church. They are the seventh school to participate in the project.
They now have 3 Kindles, a 3G WiFi router to connect the Kindles to the Internet, and various sources of power to keep everything up-and-running. The local team in Kenya will provide a suitable 3G SIM card for the WiFi router and help commission the devices.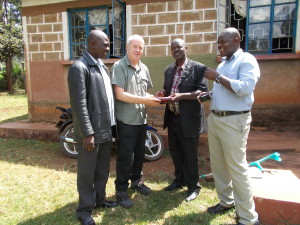 This is the second of the schools to try using a WiFi router. We hope the router will prove to be reliable and cost-effective. Routers enable the schools to use a wider variety of Kindles and devices and help to reduce the costs of the equipment for schools with 3 or more devices.